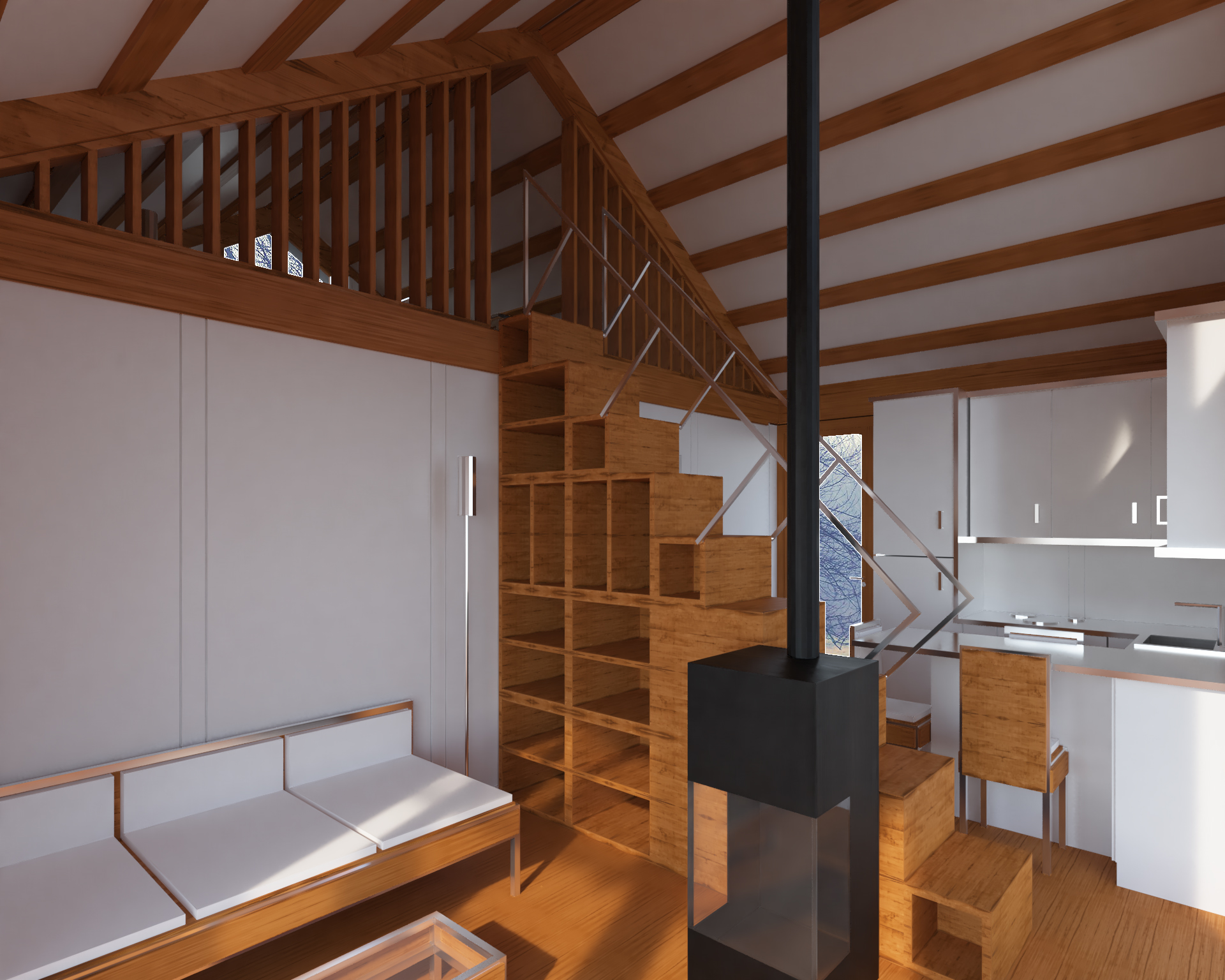 This house is divided into two zones. Half of it is a single space where the kitchen-dining room and living room are located, enjoying the full height of the construction. The other half is occupied by the bedroom and the bathroom with a laundry room. It is on this last part where a slab is located that allows taking advantage of the space below deck for the use that is necessary.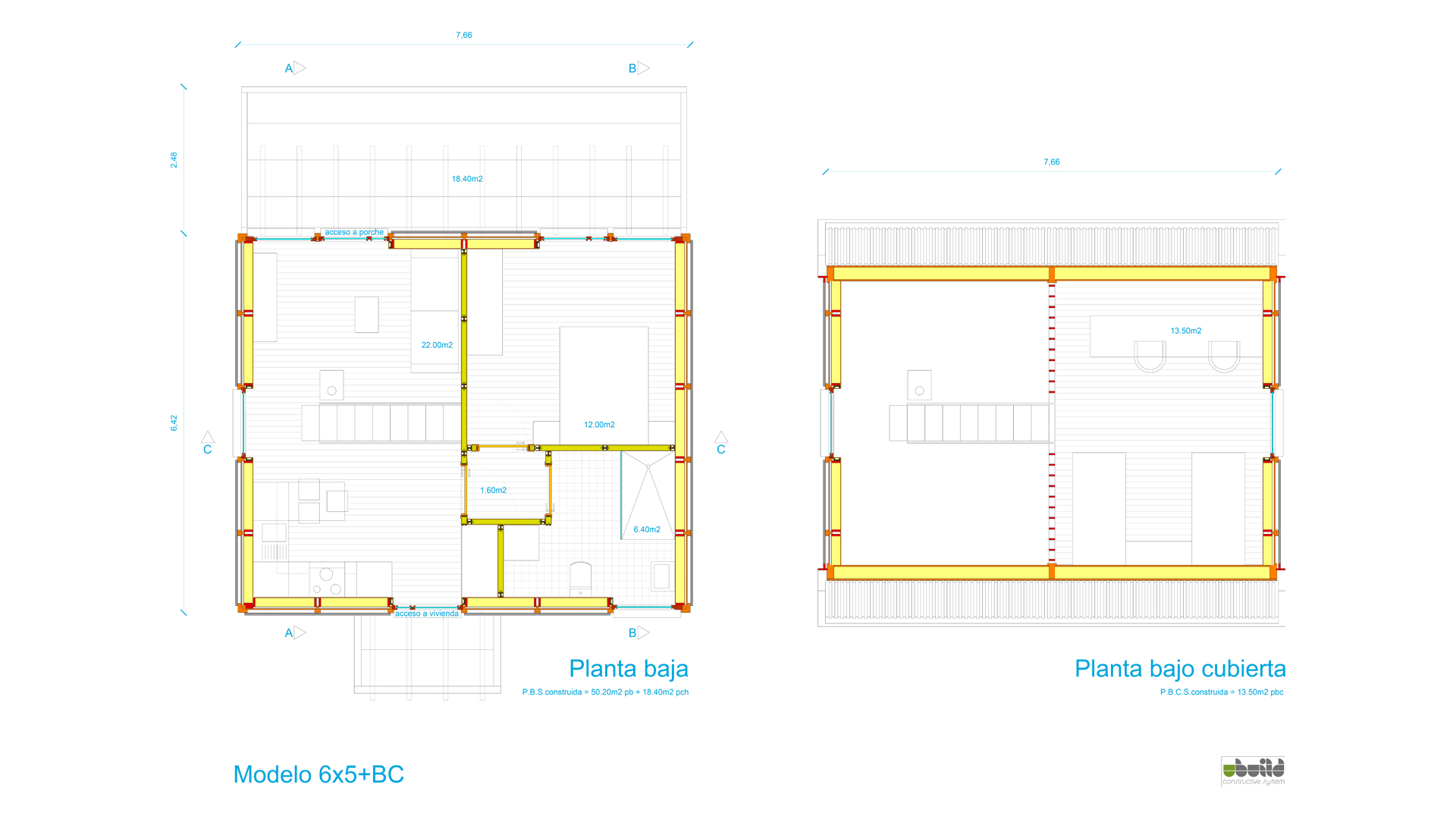 To access the lower deck, the furniture is used to make the most of the interior space. A shelf is designed that separates the living area from the kitchen-dining room and at the same time allows access to the lower deck.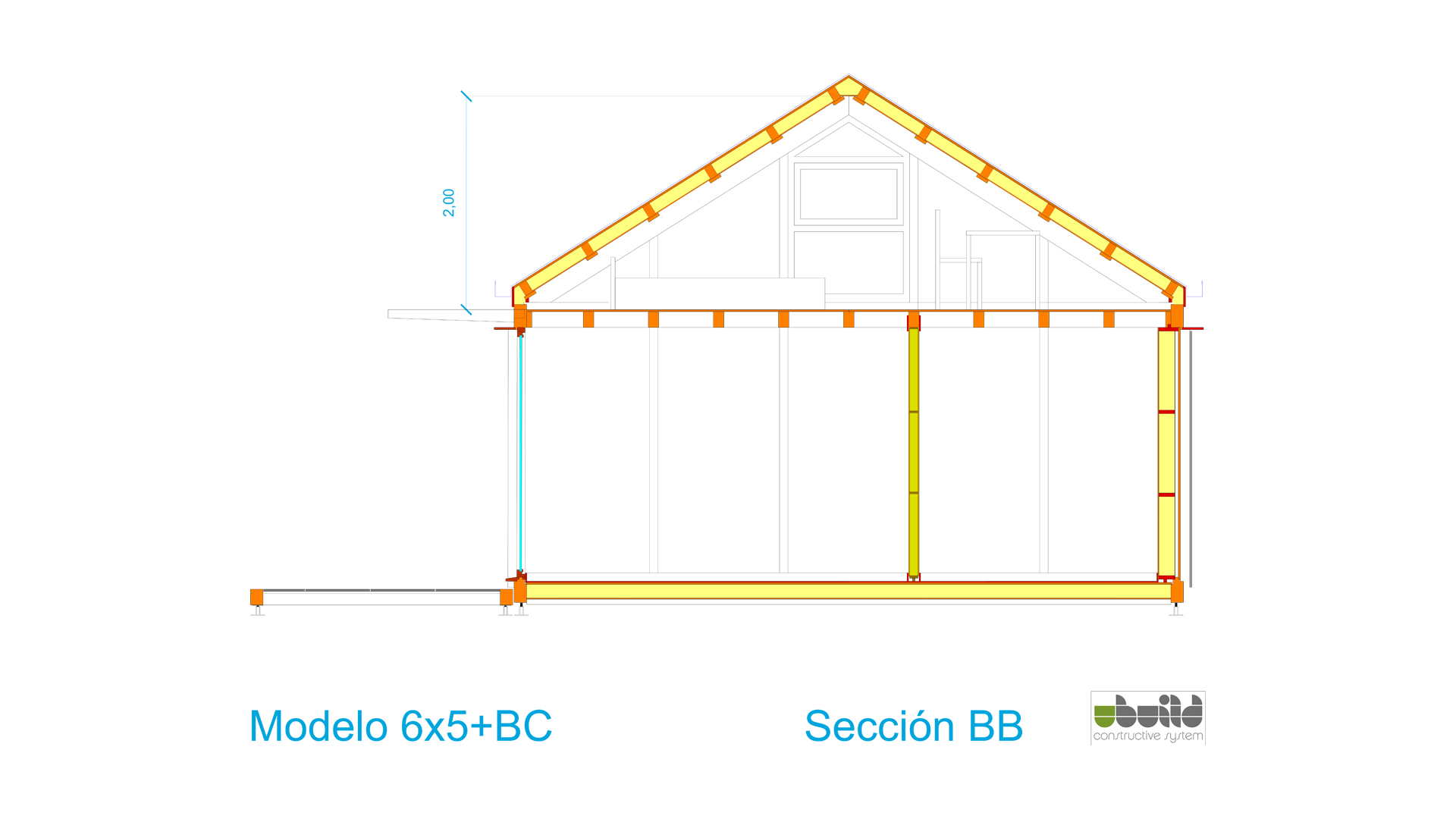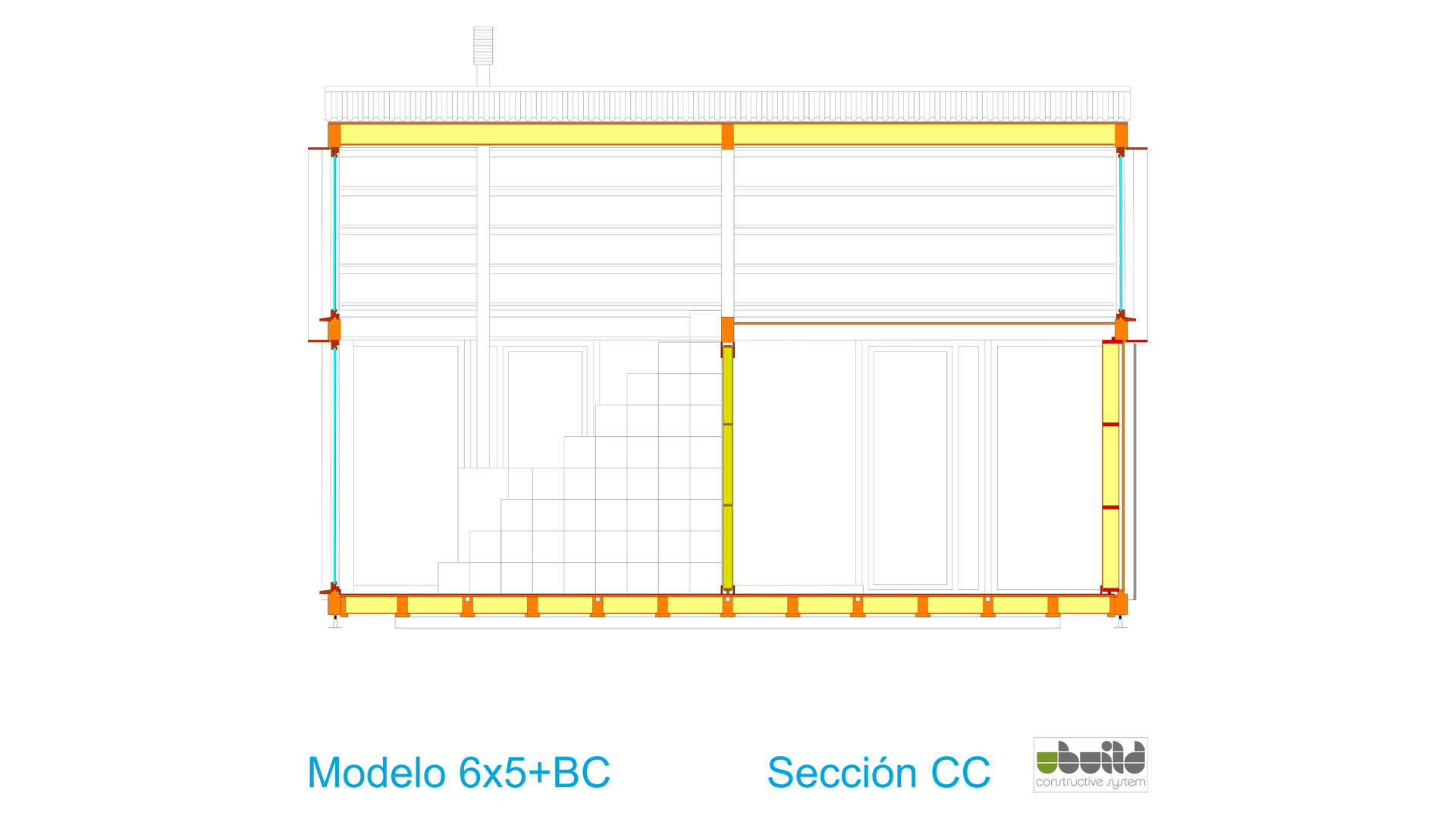 In this case, the slope of the roof pitches is 30º, which is the maximum slope left by most town halls. If any city council allows a greater slope, we would increase the inclination of the skirts in order to make the most of the space below the roof.
Below is a video showing different exterior finishes and a tour of the interior of the house.