magnificent views
As you can see, we have large and clean views of the valley from the highest part of the estate. When we are in the lower part we can see the roofs of the houses that form the rural nucleus where we are. This indicates the height where we should be when watching the valley from the interior of the house.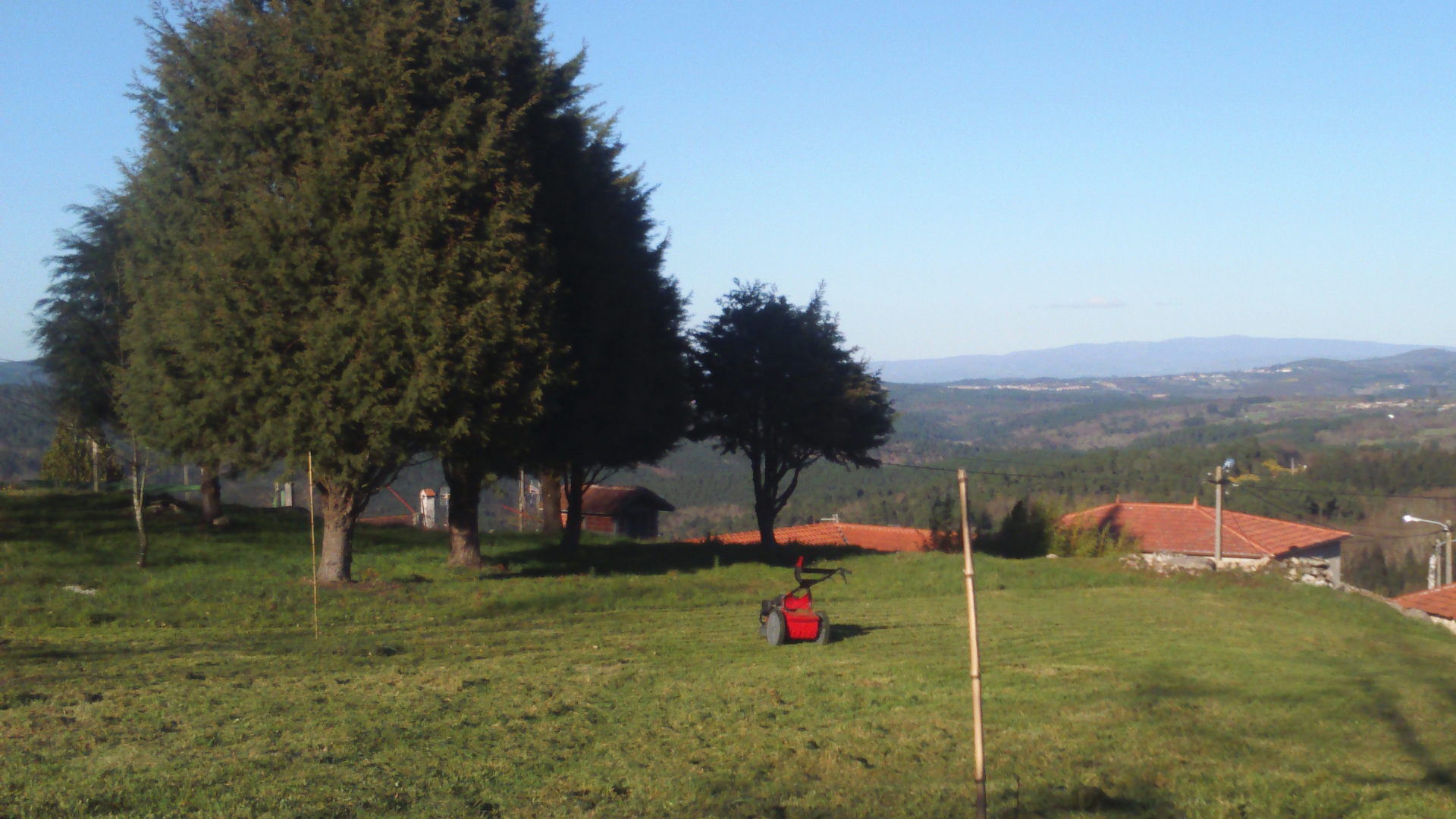 As we move along the estate we are descending and the houses of the nucleus are more present. This doesn´t have to be a negative fact. What is sad is the presence of municipal lighting, electric post and cables. This takes away all charm from the views and must be avoided!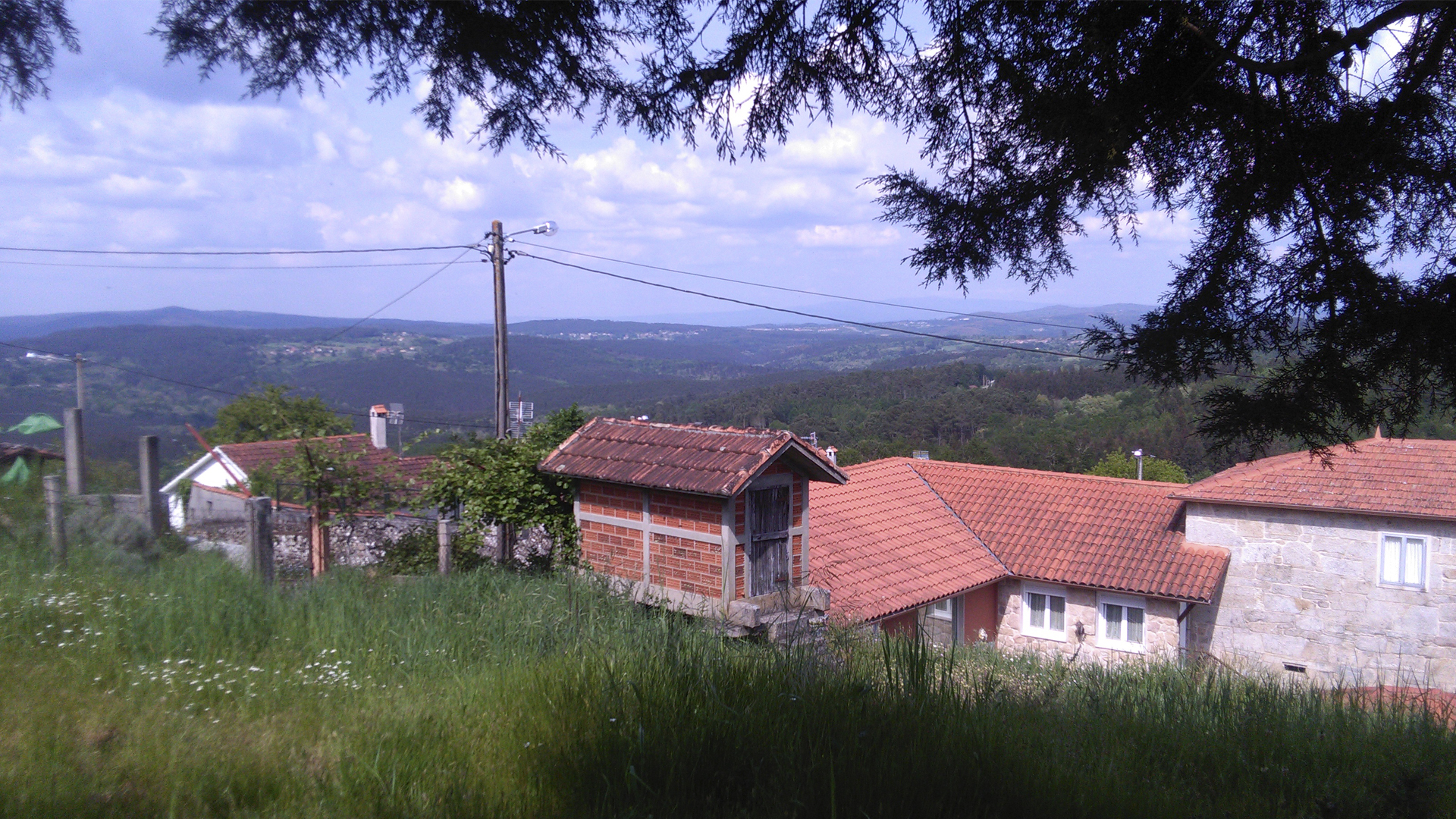 a chestnut tree at the top
The best views are offered when the house is situated in the highest part of the land. There is a chestnut tree on this level close to the stone wall. The tree has got an important presence and creates a magnificent space under its branches to have a rest in hot summer days of Orense.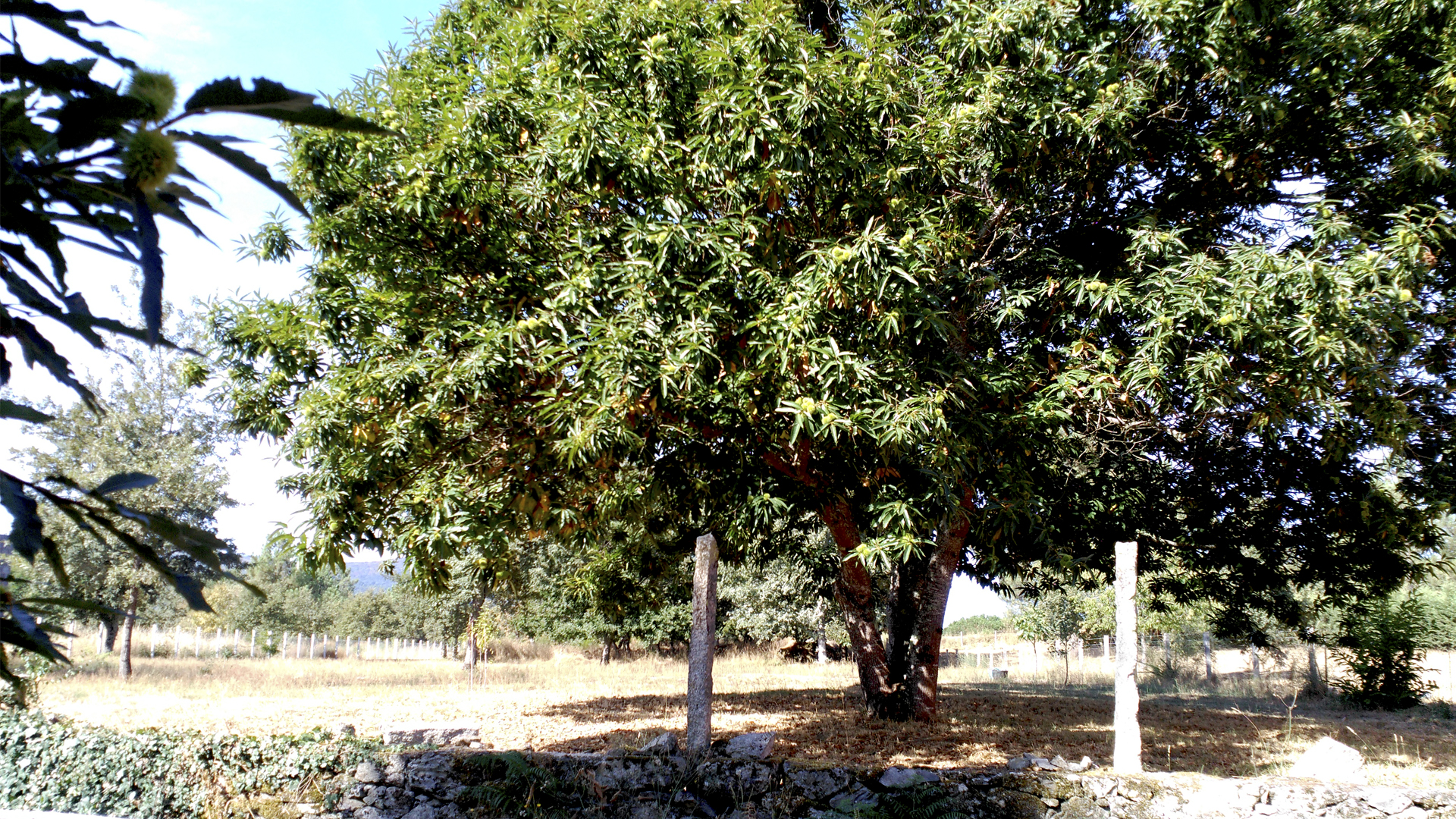 In this photo you can see one of the existing stone walls in the highest part of the land. The house will be here close to the beautiful chesnut tree that you can see in the superior part. The house will have an elongate volume between the trees and its final part will be an authentic viewpoint towards the valley.
enjoy the chestnut tree and the views
The principal access to the house will be through a porch situated in the superior part. As you can observe in the photo below, the space of the kitchen – dining room – living room will be orientated towards the west and there is the porch with the view towards the chestnut tree. A complementary use between the porch and the shadow area under the tree is produced above all in summer.
The principal bedroom can be found in the final part of the house. This bedroom maintains the same height as the superior part of the land. The views are privileged and clean over the valley, without any annoyances of electric posts and cables, as you can see in the lower photo.
In the next part we will show the beginning of the work in the land and how the  walls will be built  to support the ubuild house. To be continued…