wood machining center
In these two images we can see the wood machining center. It can repeatedly produce a complex geometric piece with a millimeter precision. This guarantees that beams and columns fit in and then joist, facade moduls, windows… etc, are in the position that are marked by the geometry of the structure.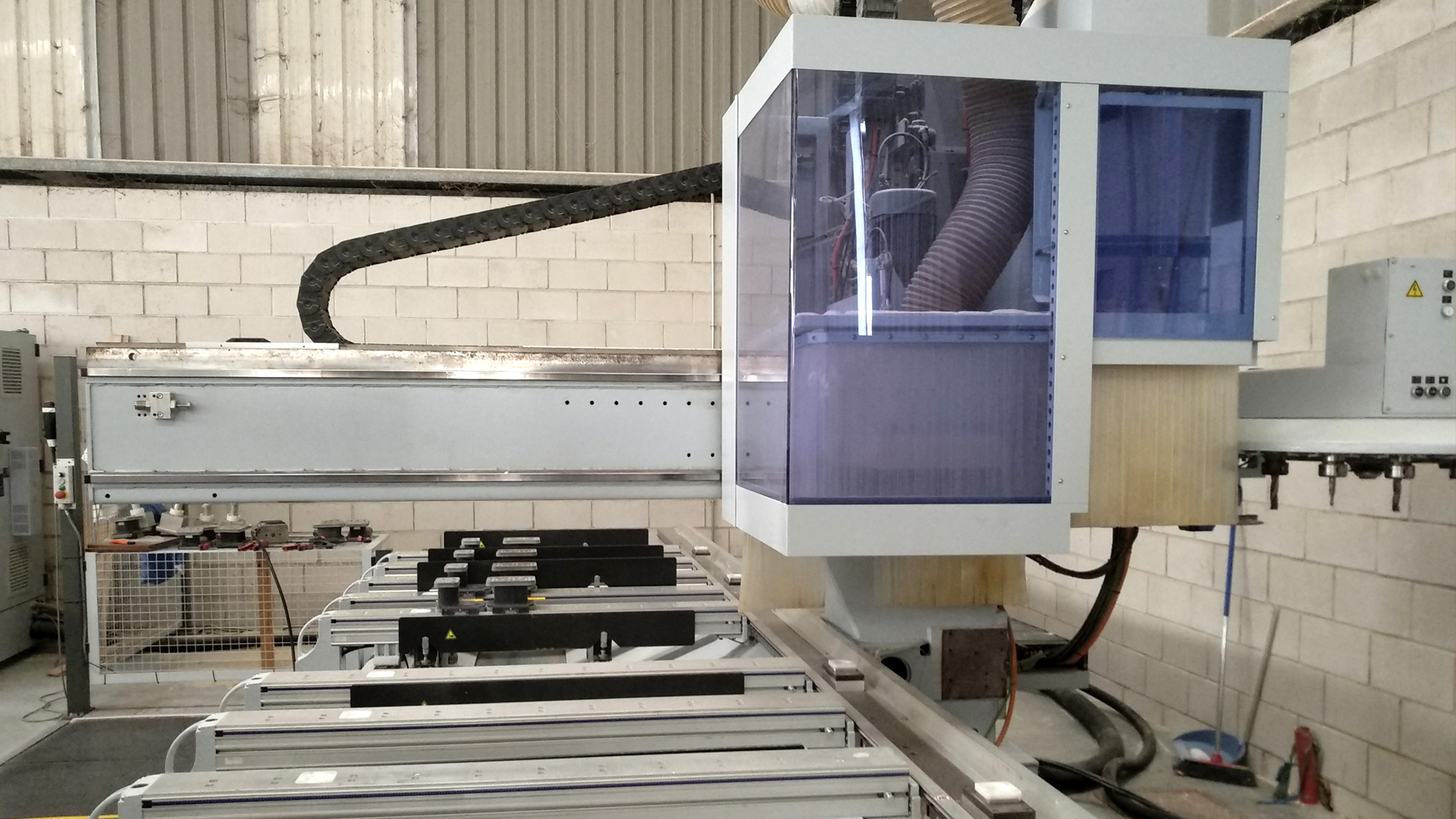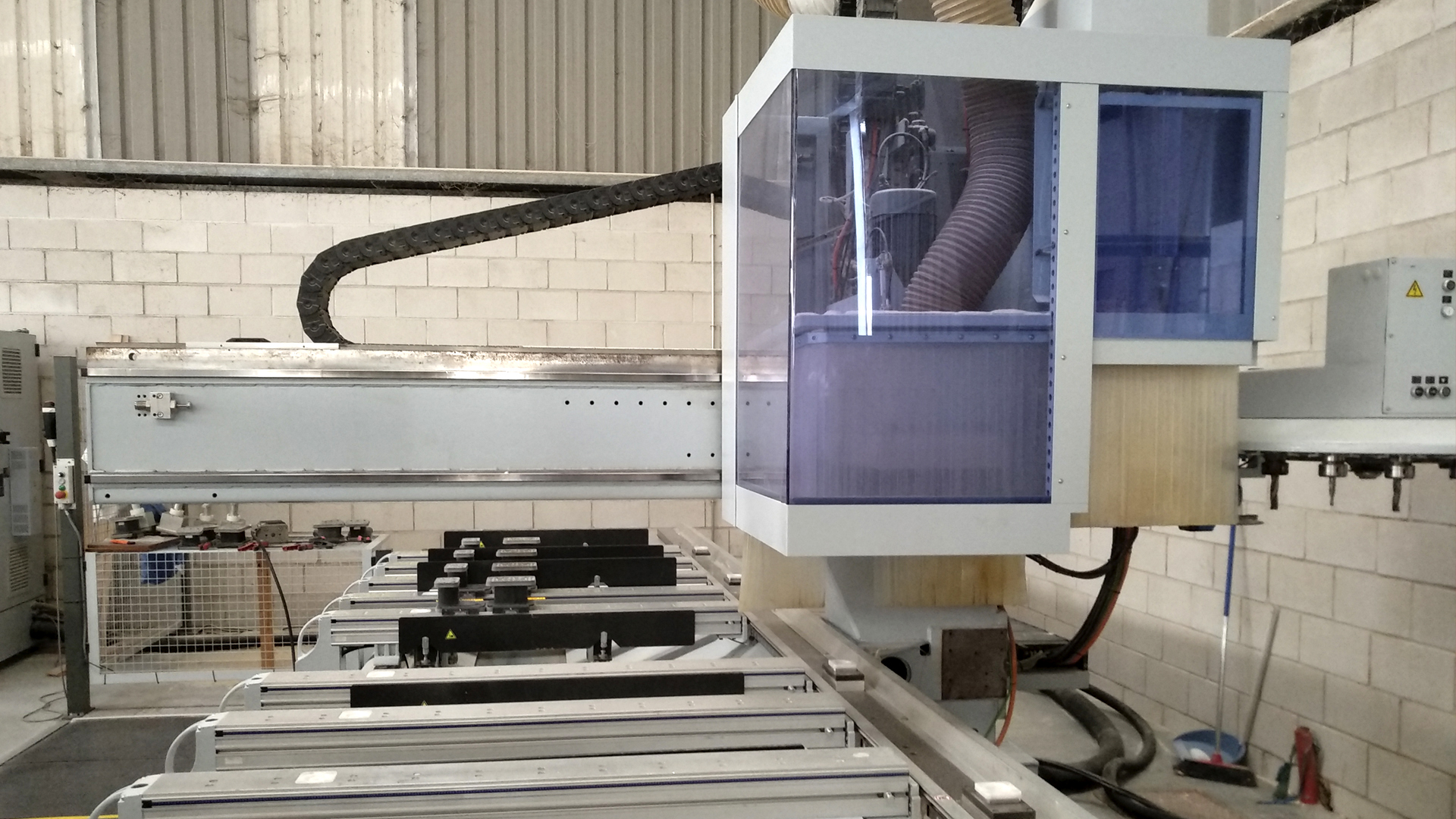 The wood machining center has got four turning axes. This gives a great capacity to create complex forms that the machine can produce with precision. Naturally there are things that may limit and can condition the design. An example is depth of some tools, so you must be aware of it and adapt the design. In the photo below we can see some different tools that are changed automatically according to the ordered work.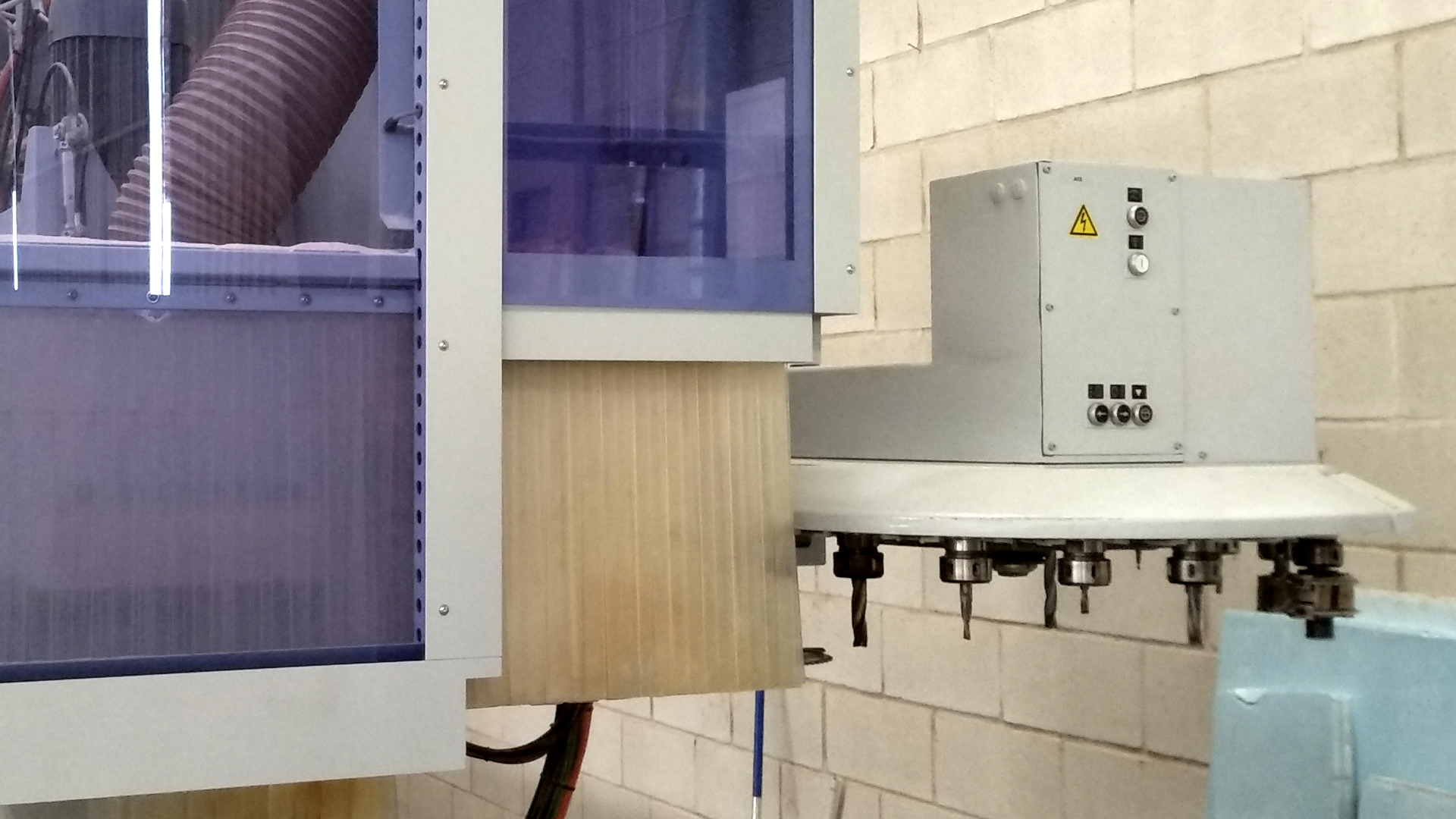 producing beams and columns
Here we can see the shapes of beams and colums. The most complex ones are those of union between beams, because they have various parallel planes in the three directions and they must fit in perfectly. The reasons for this complexity are: first, guarantee that the parallelism and perpendicularity are perfect when beams are fitted in, and second, the proper geometry of the union isolates and avoids  water entering through joints.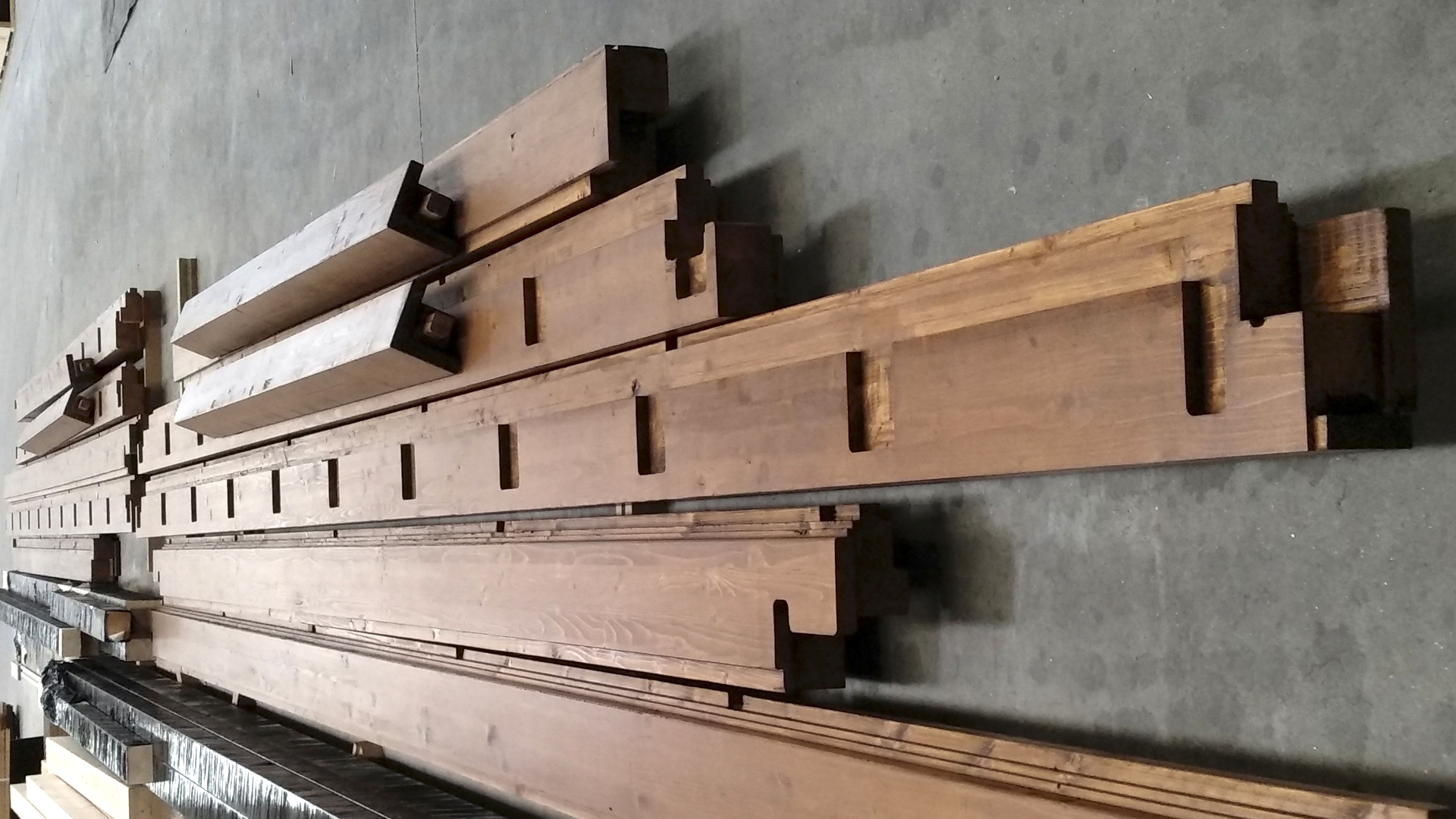 The complexity is produced in the factory and later mounting is enormously easier, any person with patience and care can do it. Besides it is not necessary to have any special tool, a screwdriver is enough for all the mounting. The dimensions and weight of beams and columns can be handled by two or three people without using a crane at any moment.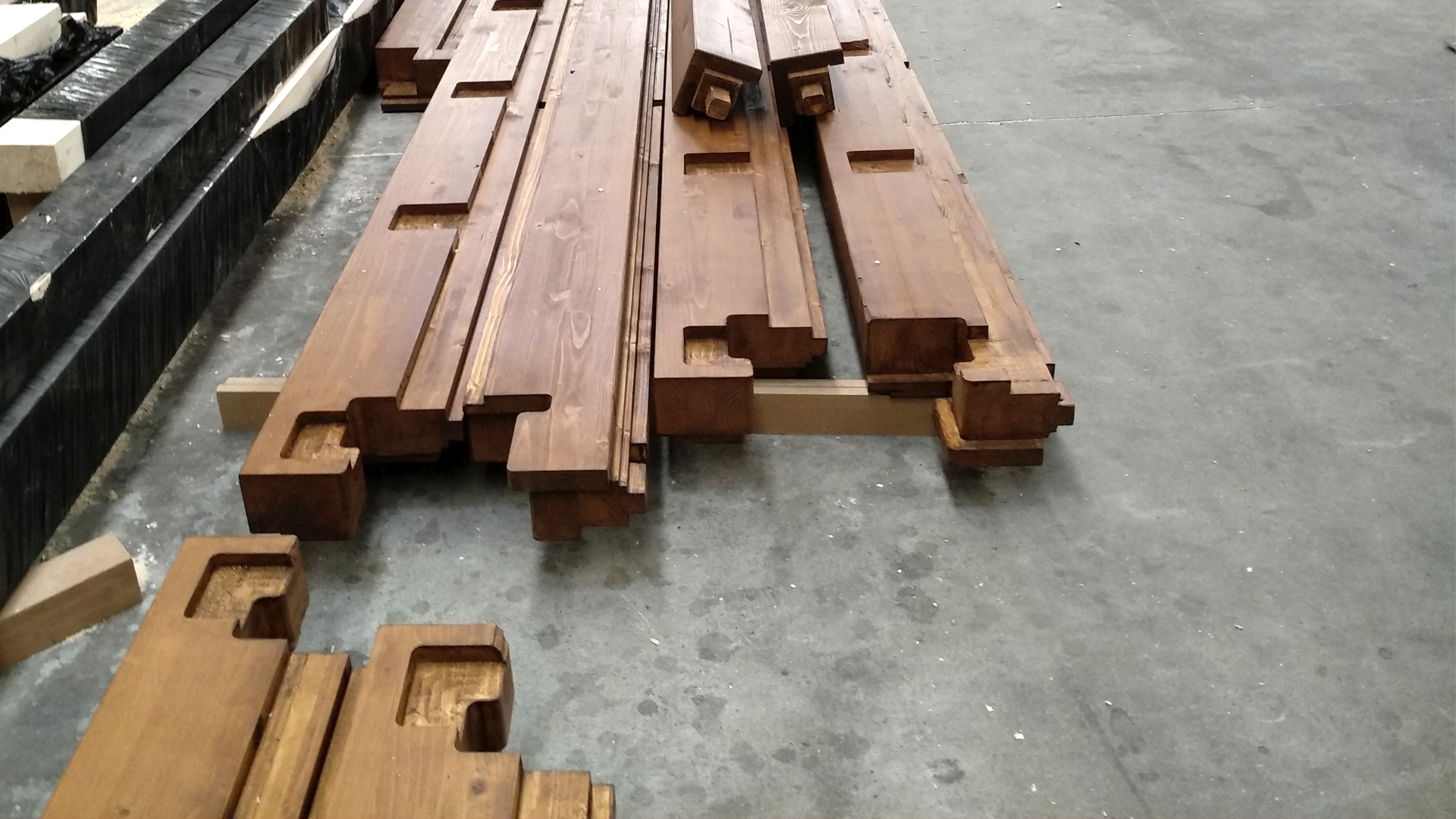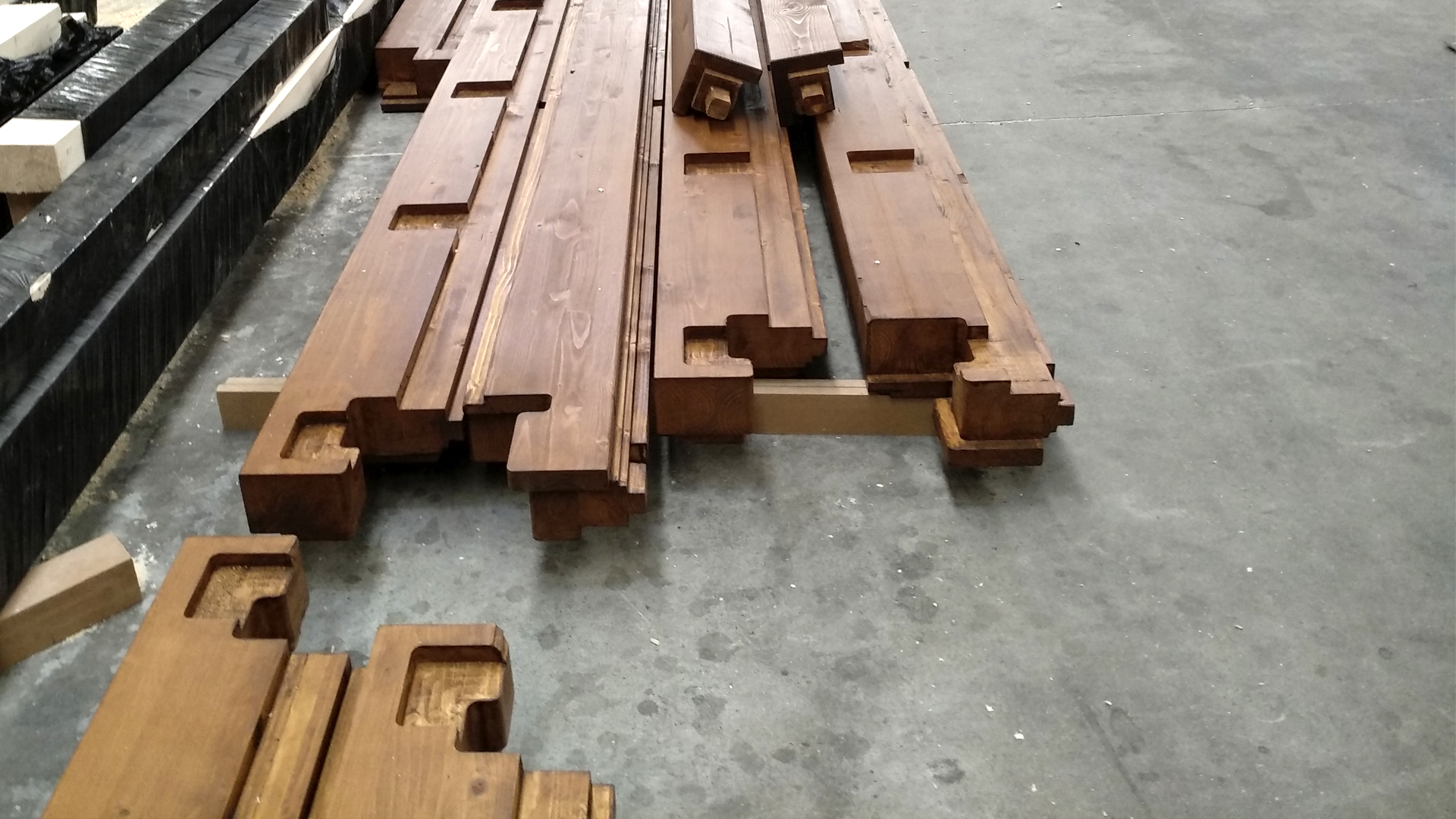 joists of the floor
In these pictures we can see joists of the floor. The geometry is to support an inferior panel with 15cm of isolation. In some joists you can see a longitudinal canal in the middle; this is the space for installations. The tops of joists lean directly on the beams and later they are screwed.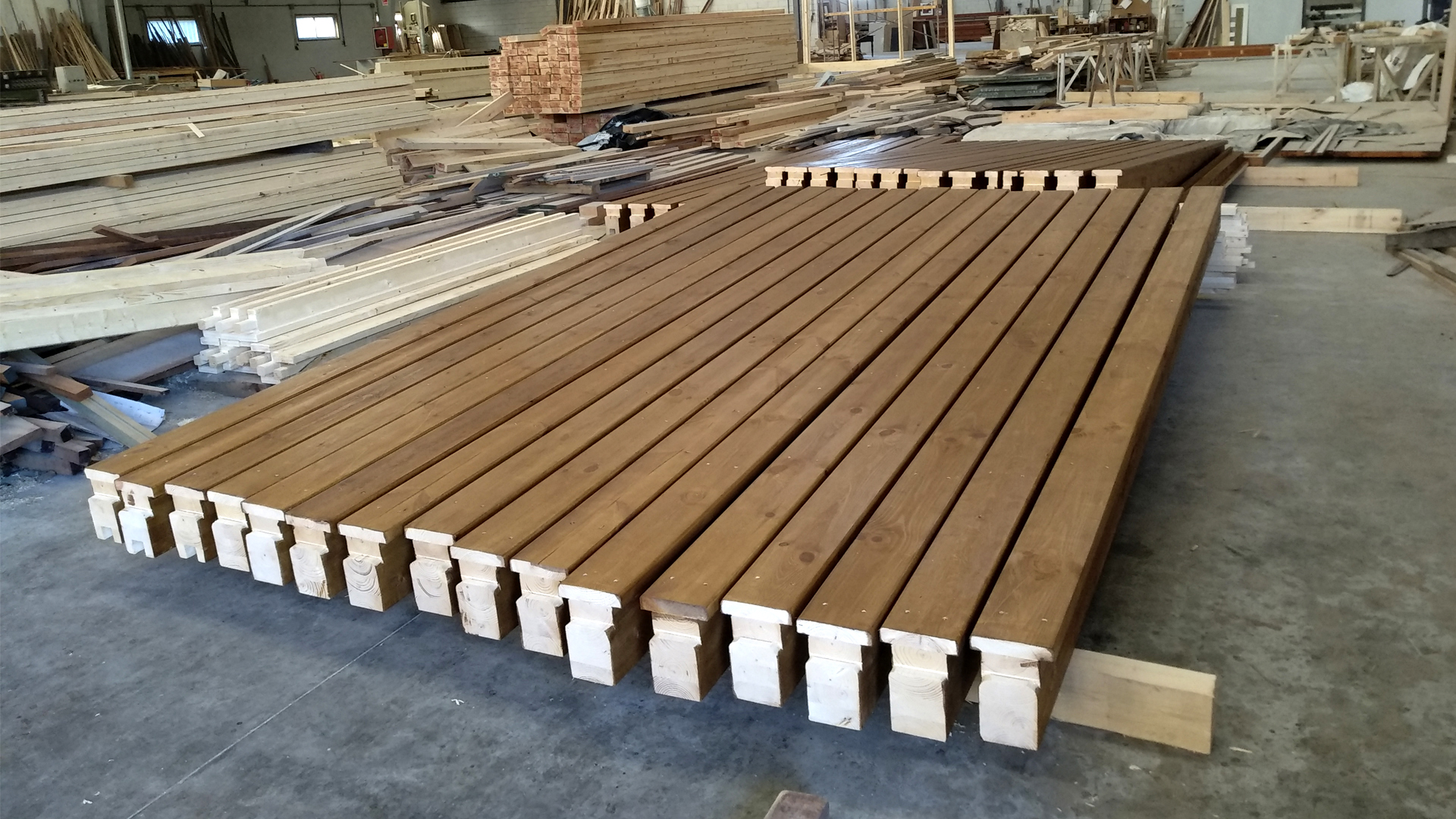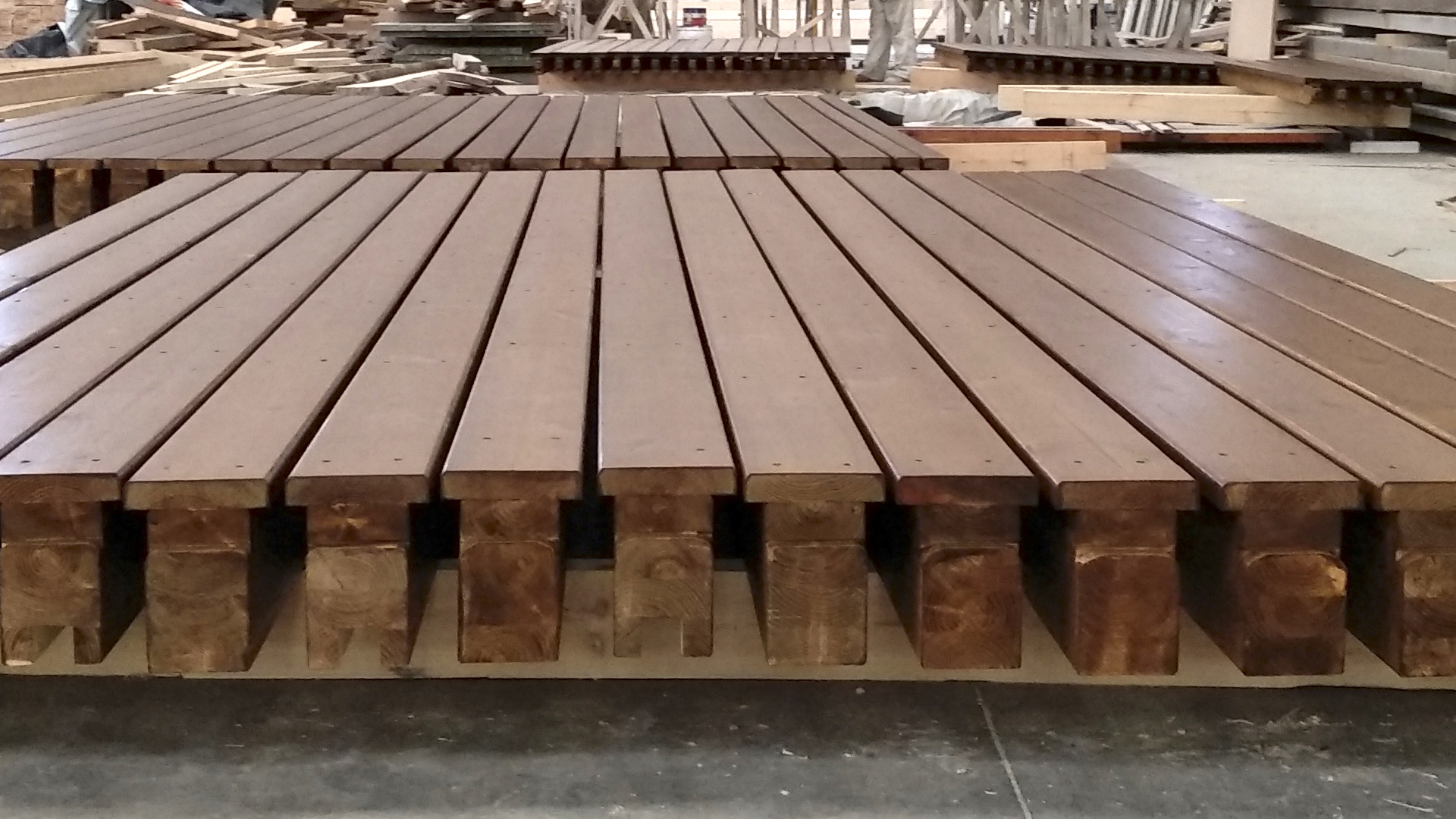 Everything funtions as a huge meccano where beams and columns become a guide.  Each piece of the construction has got its geometry in order to fit in and place the following element. Each piece fits millimetrically in the next one. No glue is used, pieces are simply screwed one with another.
In the next part we will show how different elements of the house are produced. To be continued…